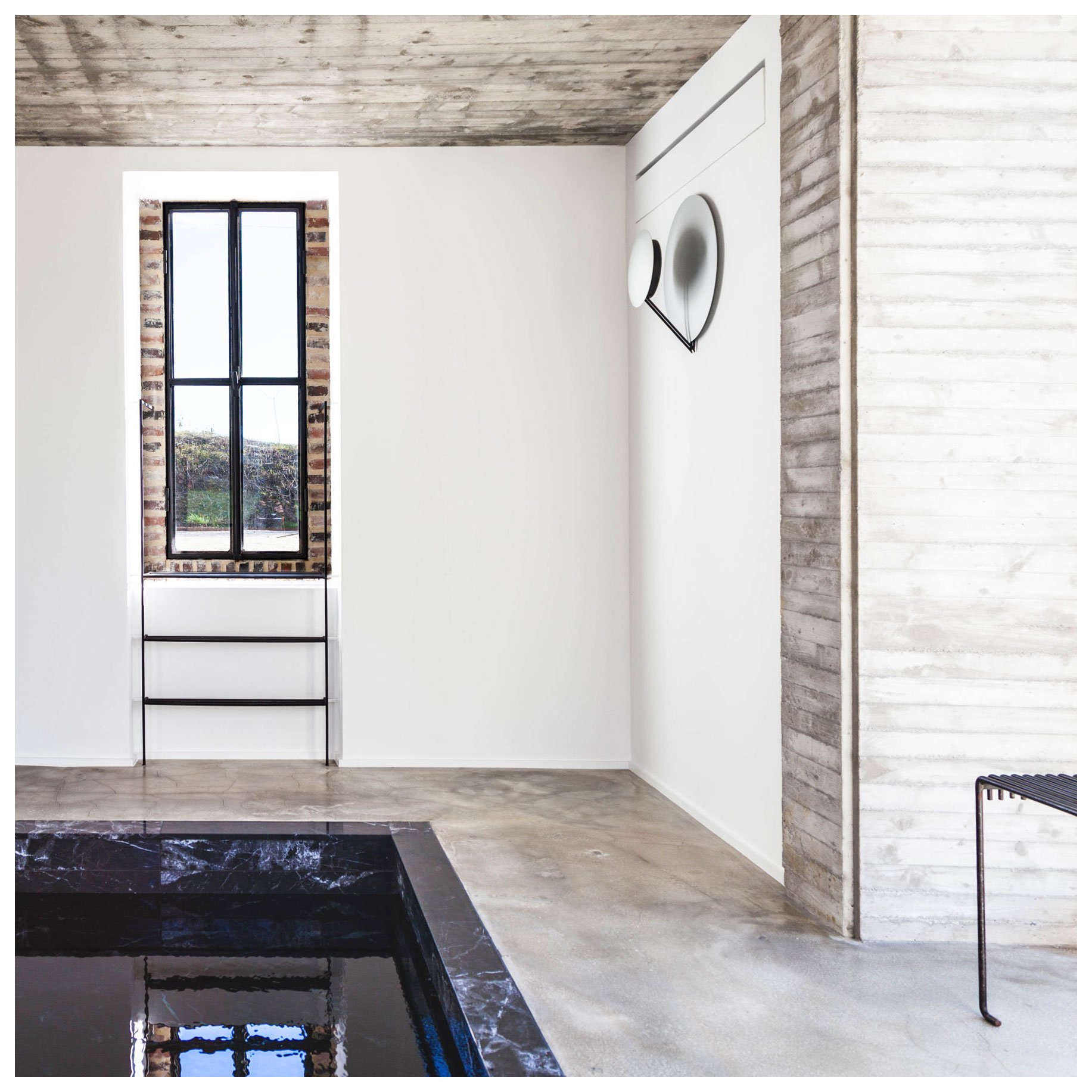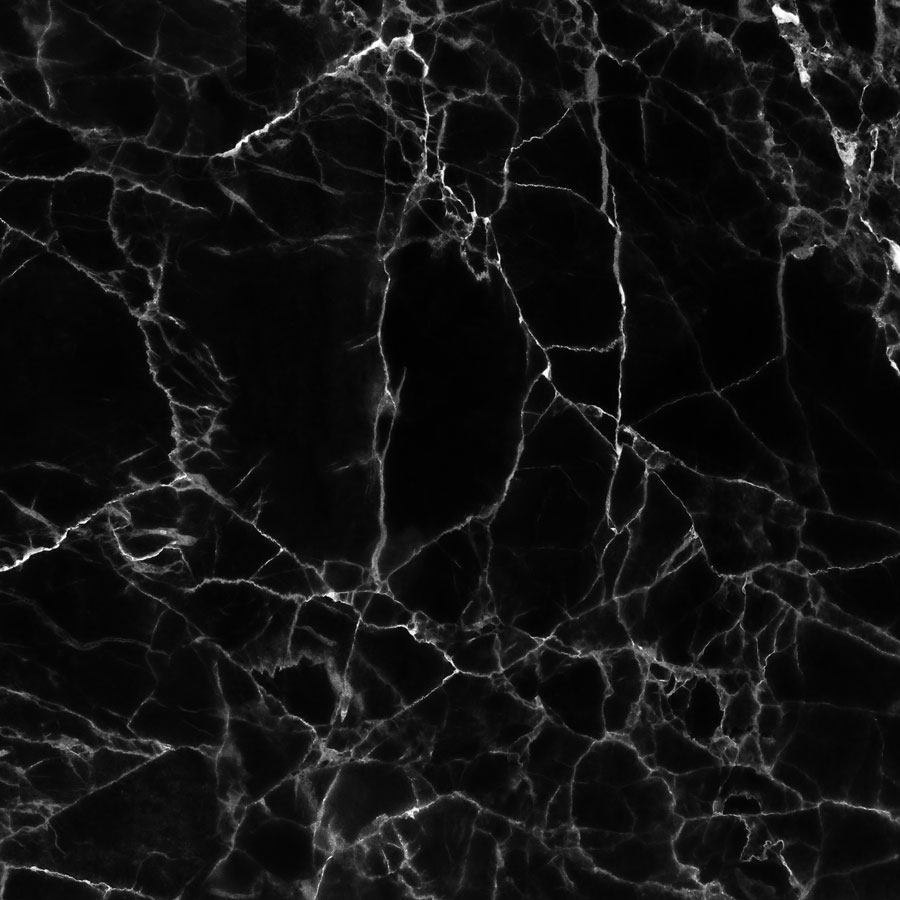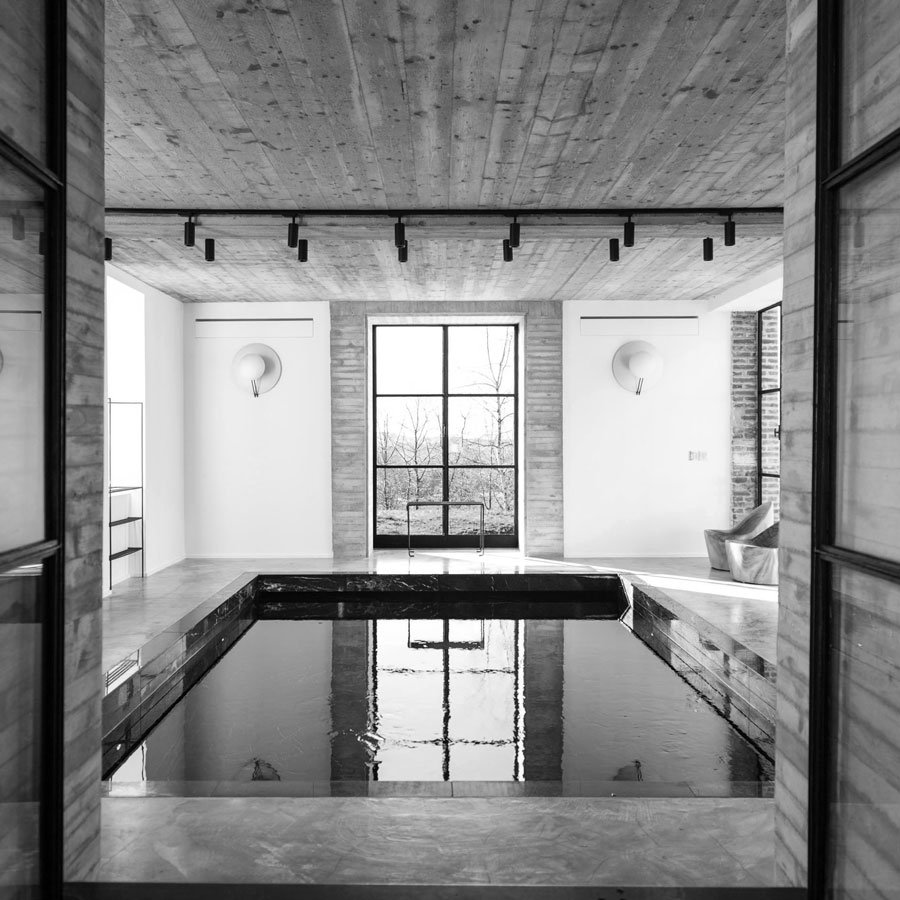 SWIMMING-POOLS & SPA
The house has not one but two heated swimming pools (an indoor one for all year round enjoyment, and an outdoor one for sun-soaked swims), a sauna and a steam room.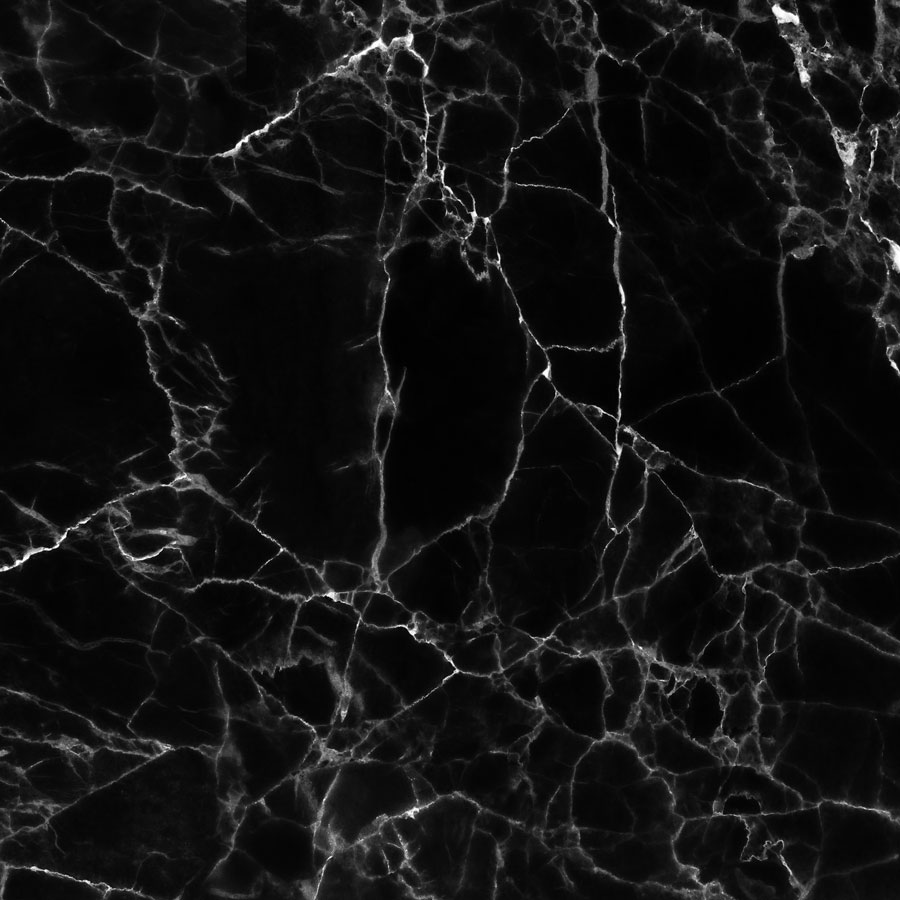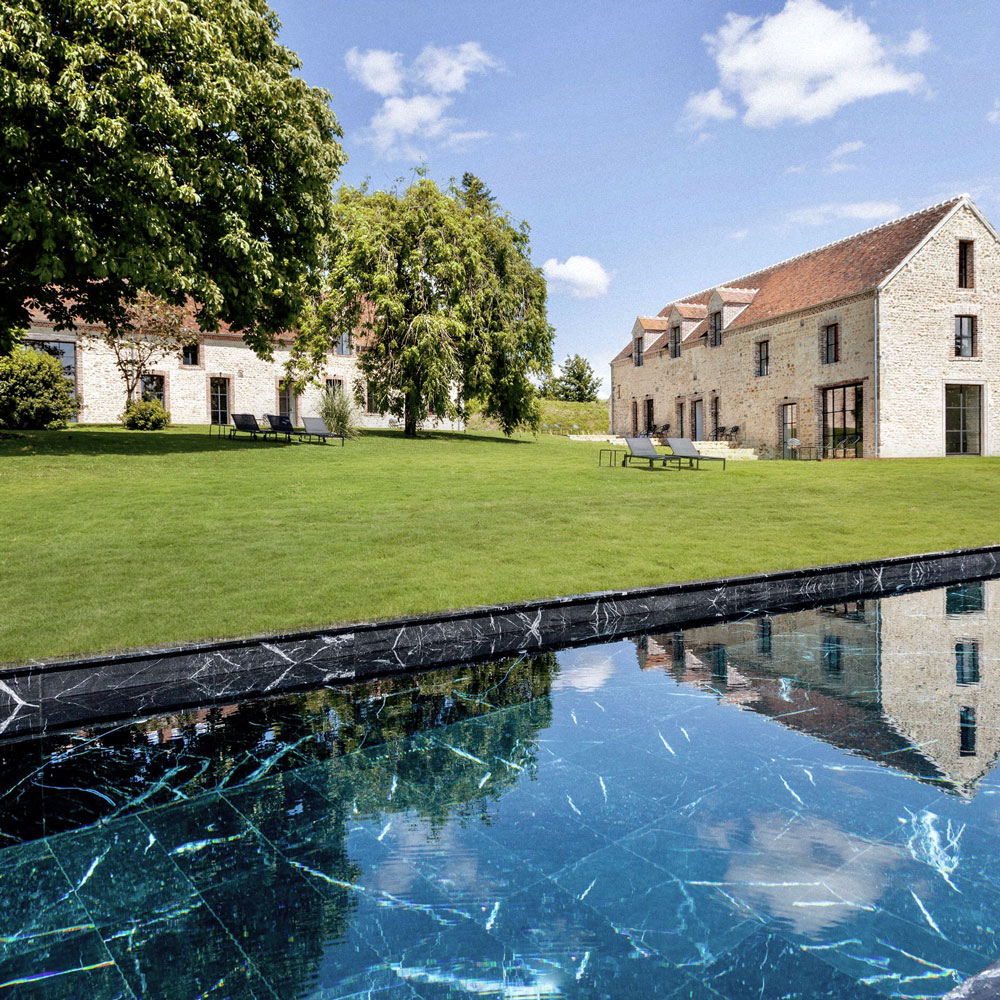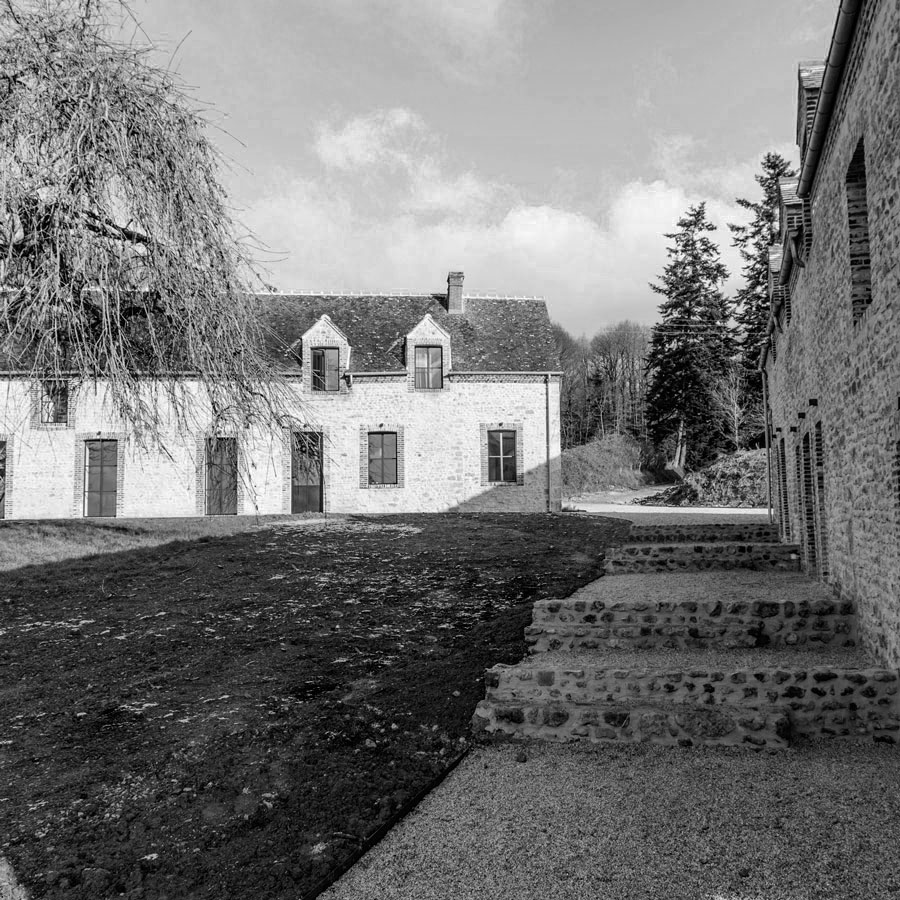 A COUNTRY EXCURSION
Set in the midst of two hectares of verdant Normandy parkland, Maison Ceronne is a five minute drive from the small town of Mortagne-au-Perche, and 150km from Paris.
Composed of a main building and two outhouses, the house is a place of creativity, and often plays host to artists-in-residence. Our guests can also expect a warm welcome from our three permanent residents, Troll (our Shetland pony), Coton (our donkey) and Holly (our Pony).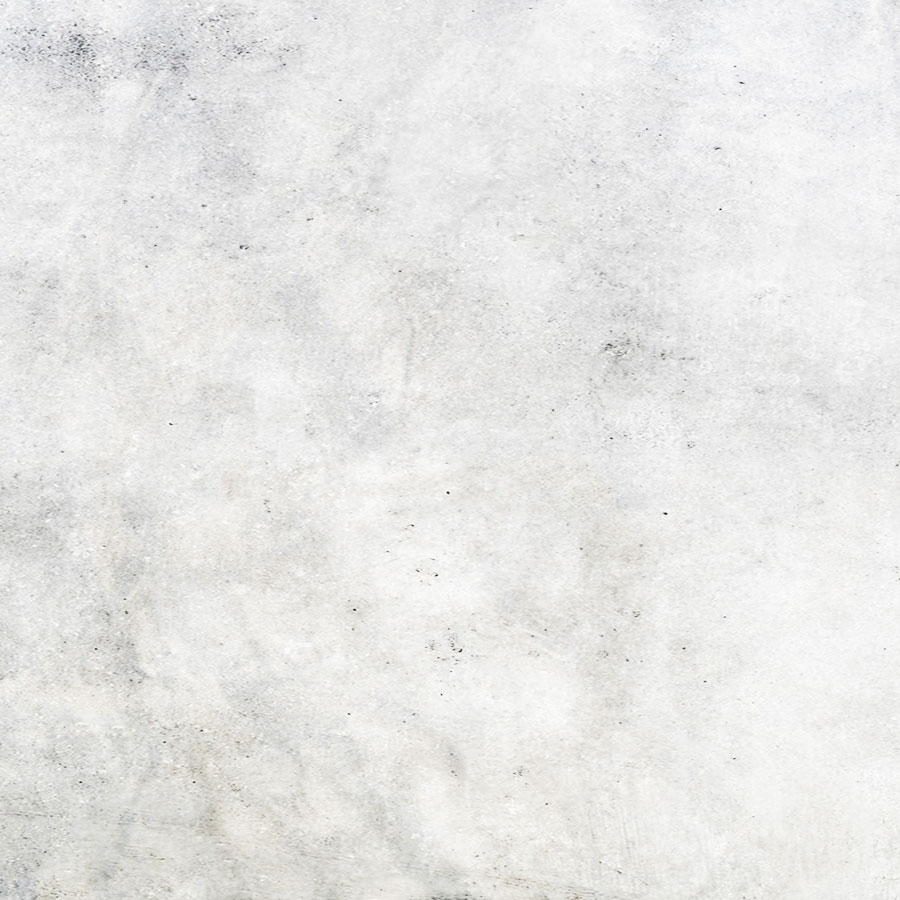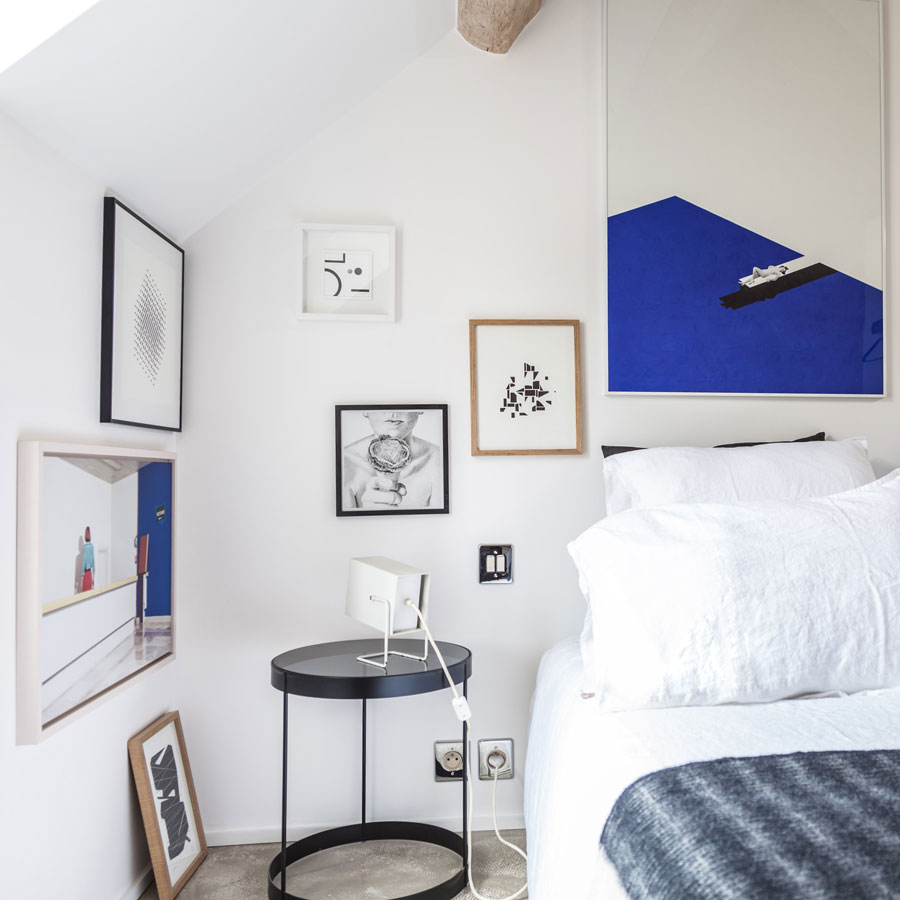 When totally privatised Maison Ceronne offers eight guest bedrooms, and when booked as a maison d'hôtes five independent bedrooms, each with a private bathroom equipped with a shower. Bedrooms with a mezzanine can sleep up to three guests. All of our bedrooms are non-smoking.​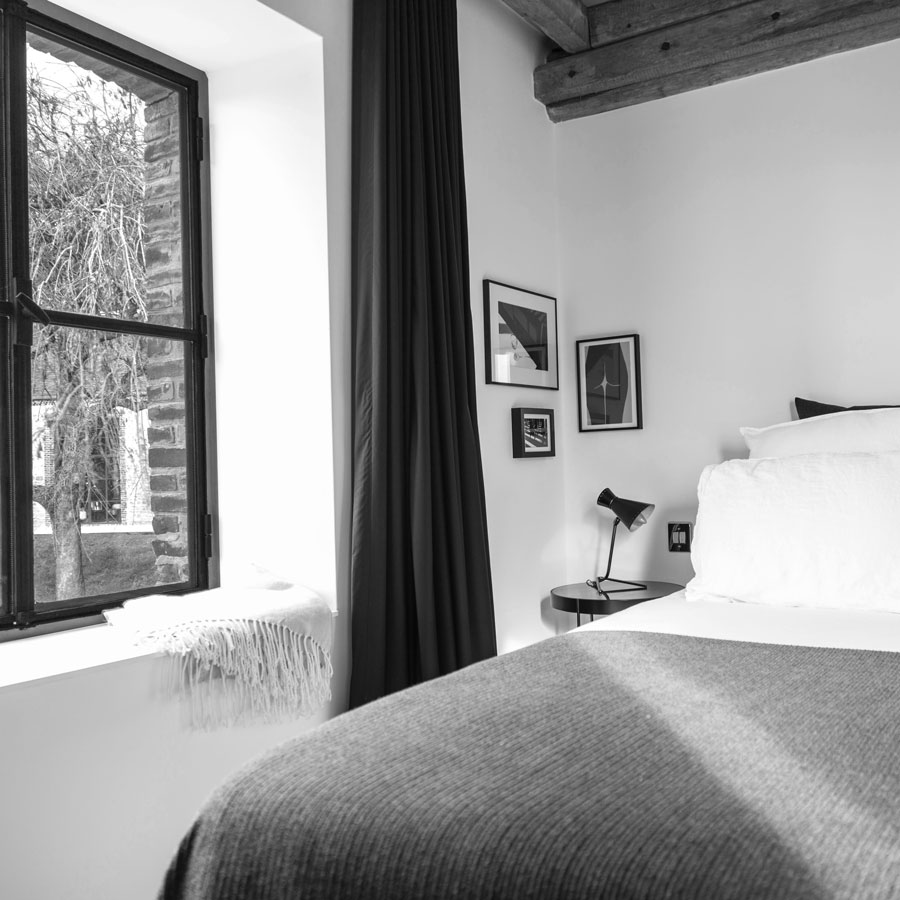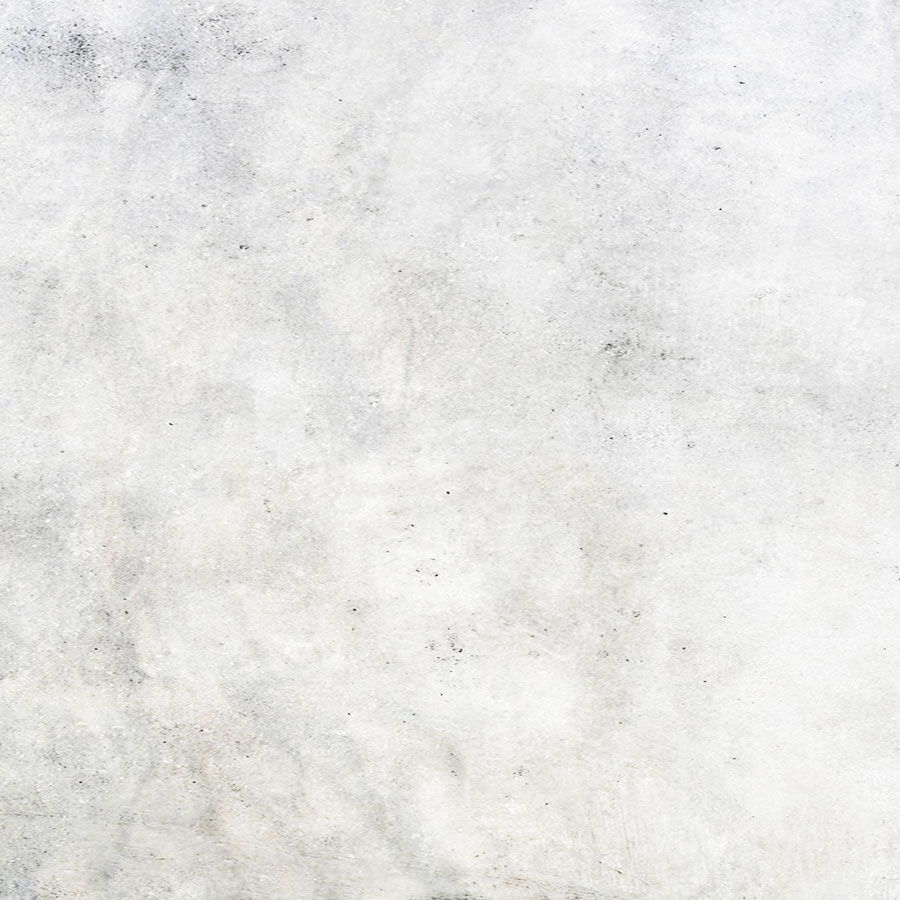 AN INSPIRING EXPERIENCE
This Percheron property has been renovated in a wonderfully unconventional (and somewhat surprising) style, resulting in one-of-a-kind house plunged into an unspoilt green oasis. Inside, artworks such as Julien Colombier's "Le Grand Dyptique" in pastel offer moments of pure escapism in the setting of a greenhouse-style living room, decorated in an eclectic fusion with influences from the 50s, 60s, 70s and 80s. The huge open fireplace in shuttered concrete is the perfect spot for curling up in front of a soothing log fire in winter. Every one of Maison Ceronne's rooms is surprising in its own individual way...but nothing beats the pleasure of waking up in one of our bedrooms to the sound of birdsong, with a gentle breeze floating through the trees, enticing you to enjoy every moment of this very special experience...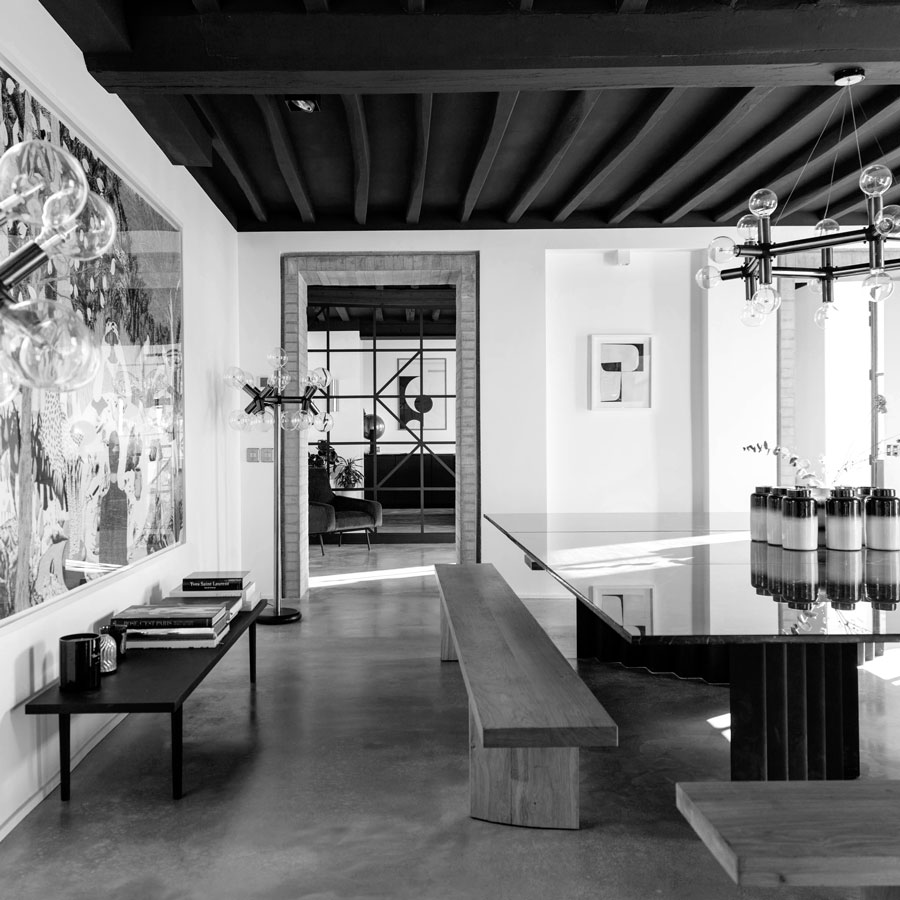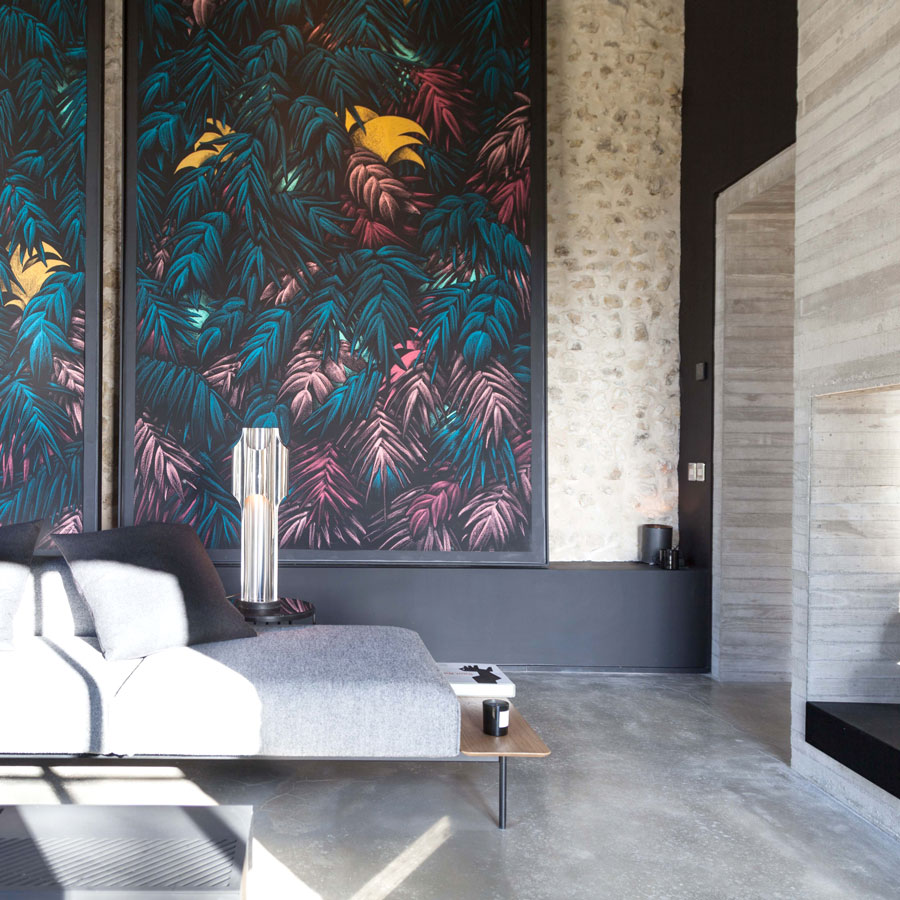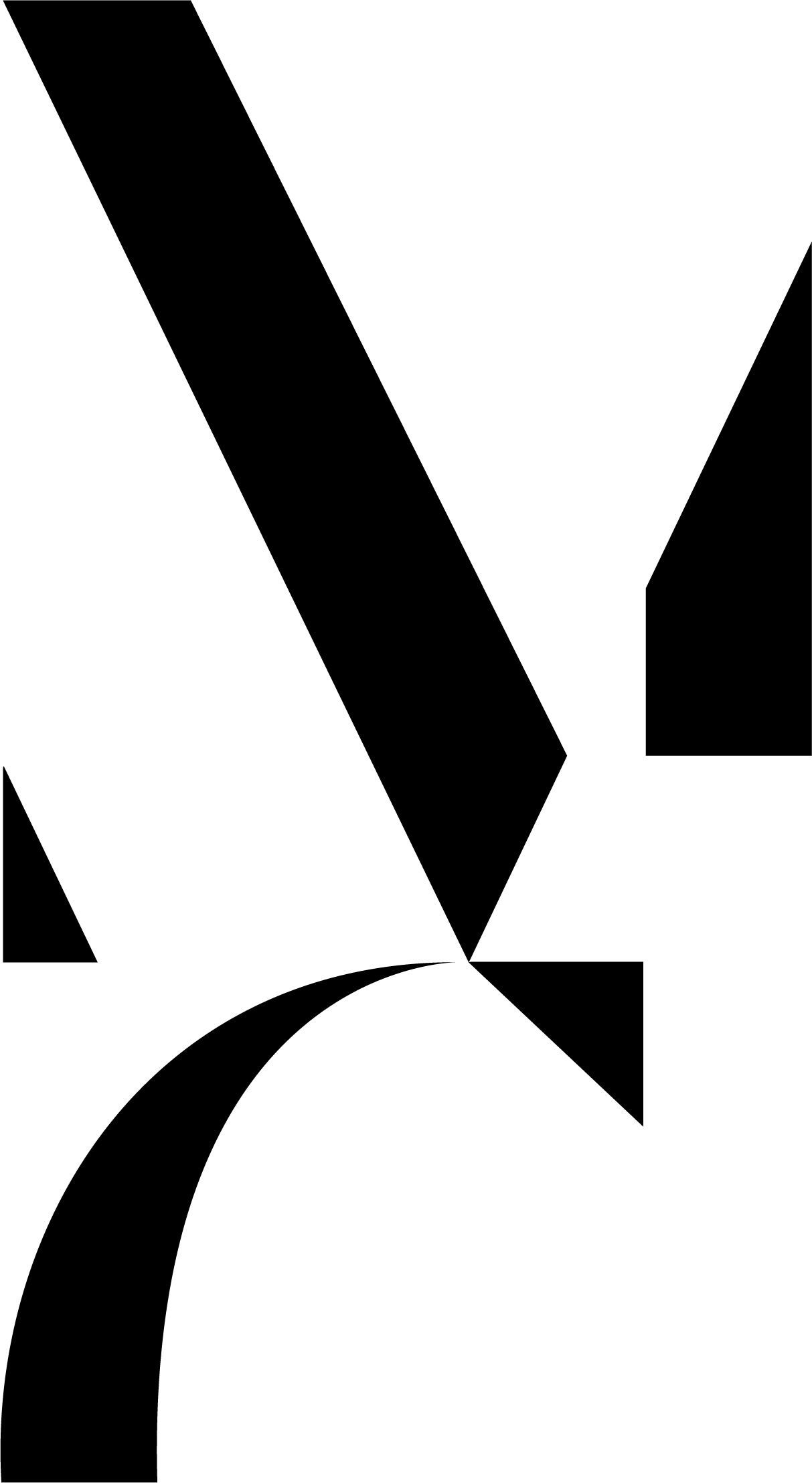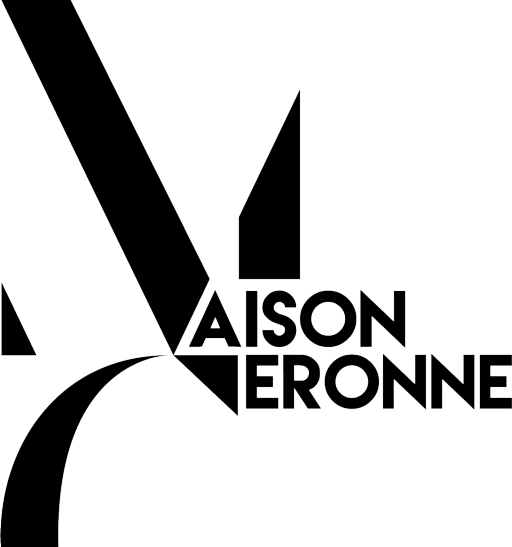 guesthouse, restaurant
& countryside hotel​
Maison Ceronne sits at the heart of beautiful Le Perche, a region considered to be the ultimate bolthole for city-dwellers yearning for fresh air and a taste of rural reverie.
With a host of flea markets, local craftsmen, independent restaurants, museums, historical places of interest and countryside walks on our doorstep, Le Perche is an exquisite setting in which to recharge your batteries and escape from the churn of daily life.​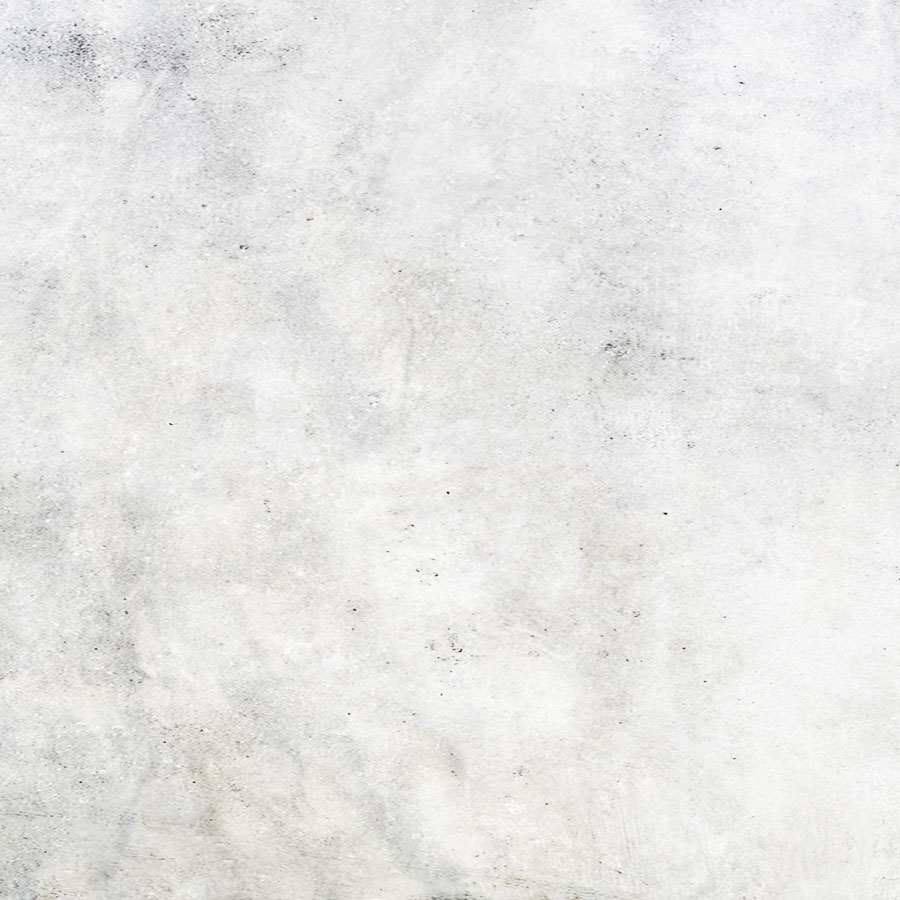 We take relaxation seriously, and the house boasts its very own little cinema (with regular screenings), a bar, several different living areas, and a beautiful outdoor terrace.​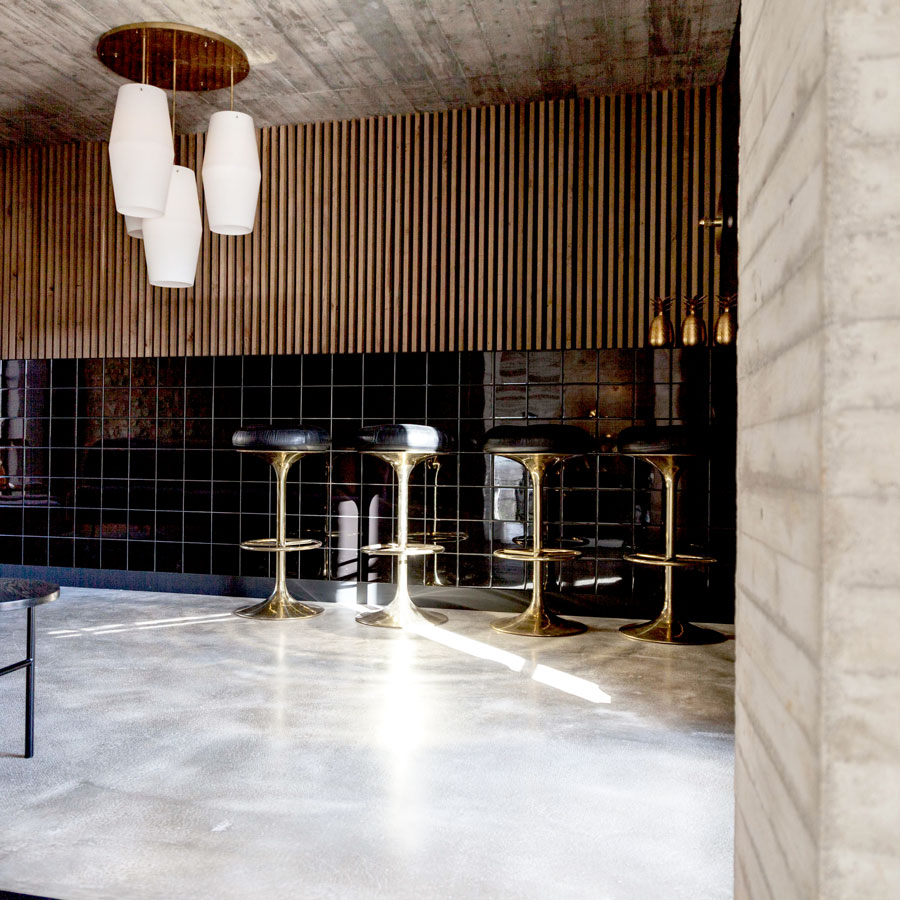 MAISON CERONNE
La Gilberdière
61380 Sainte-Céronne-Lès-Mortagne
+33(0)763547117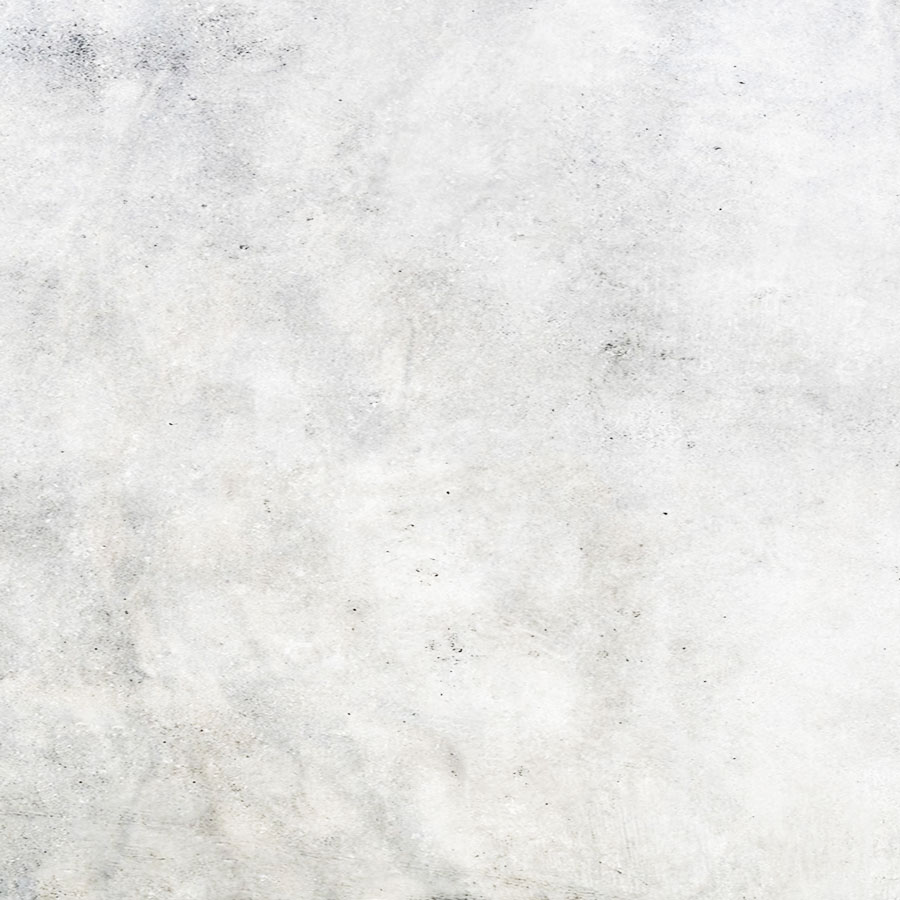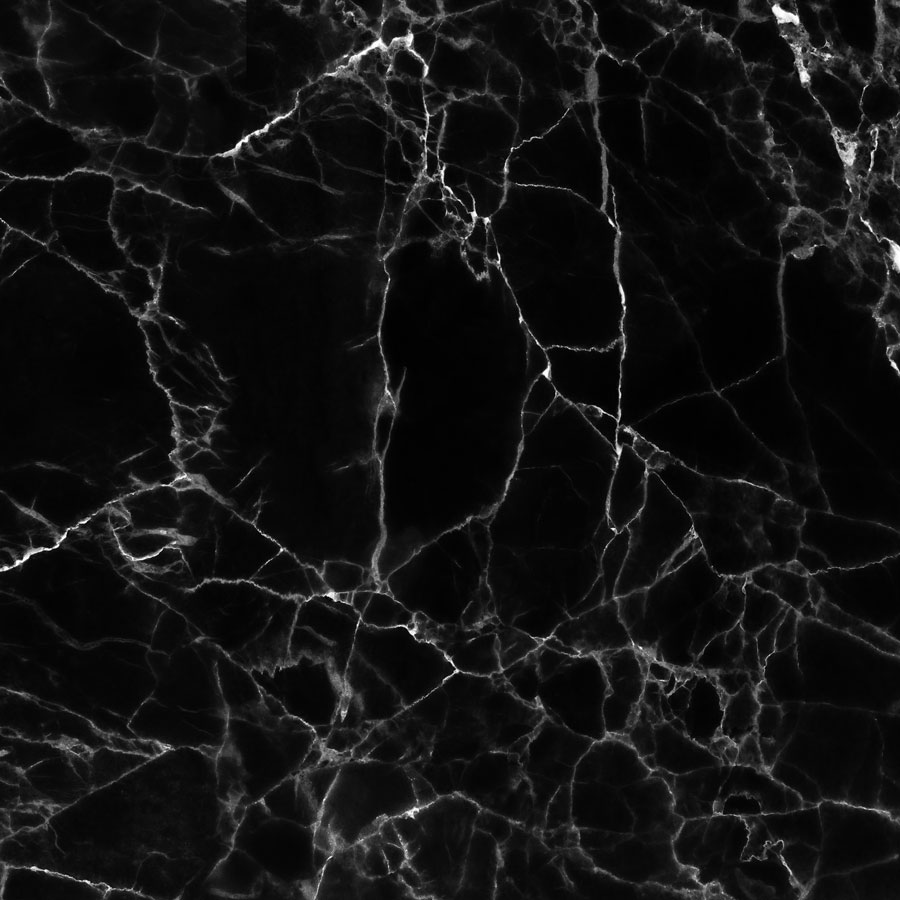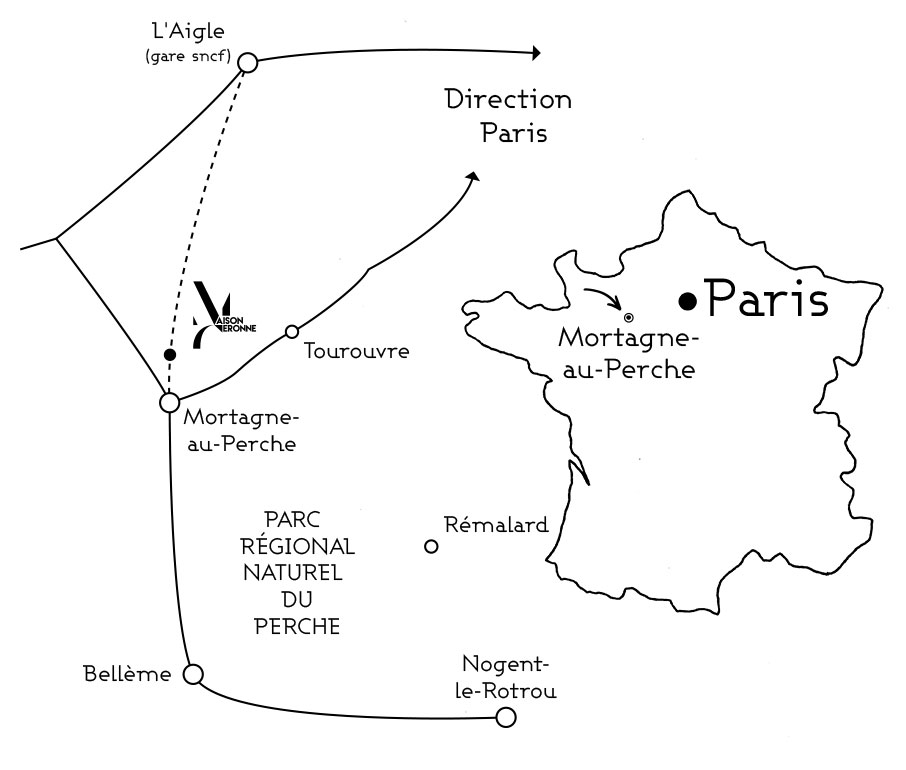 The closest train station to Maison Ceronne is L'Aigle.
Trains run regularly to and from Paris' Montparnasse station, with a journey time of just 1h20.
Hire cars are available at L'Aigle, or alternatively, we can arrange a vehicle to meet you at the station upon arrival, and drop you off again at the end of your stay. Please feel free to ask us for more details.
​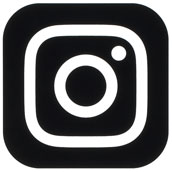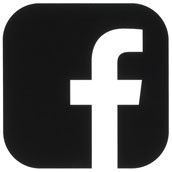 guesthouse, restaurant &
countryside hotel​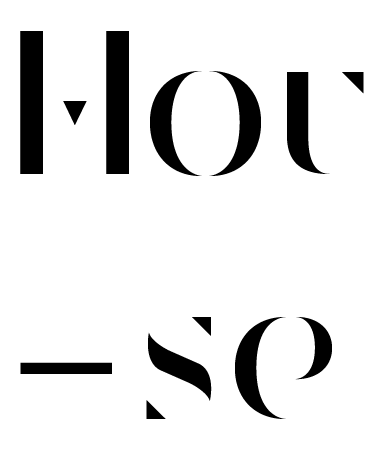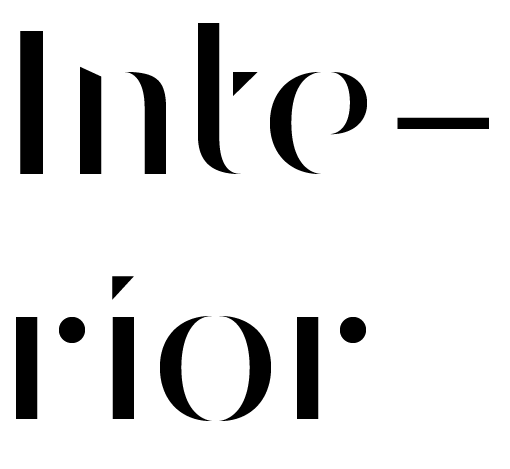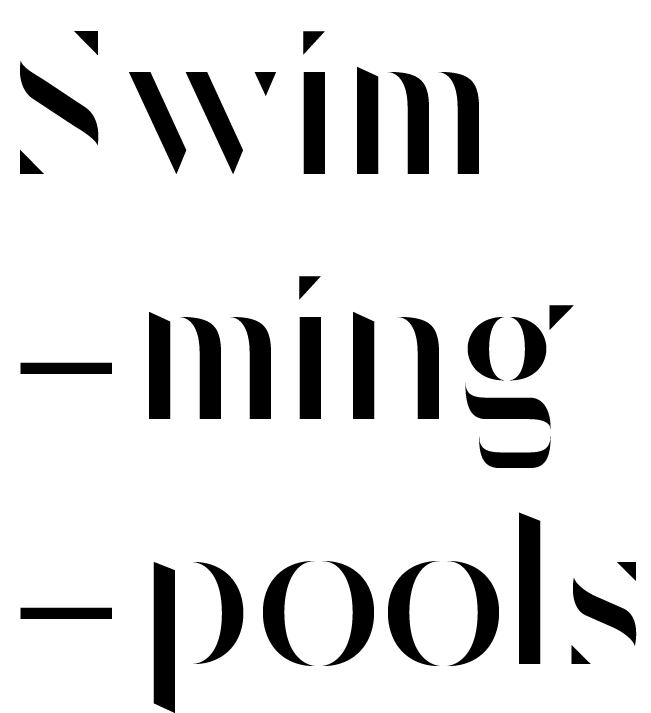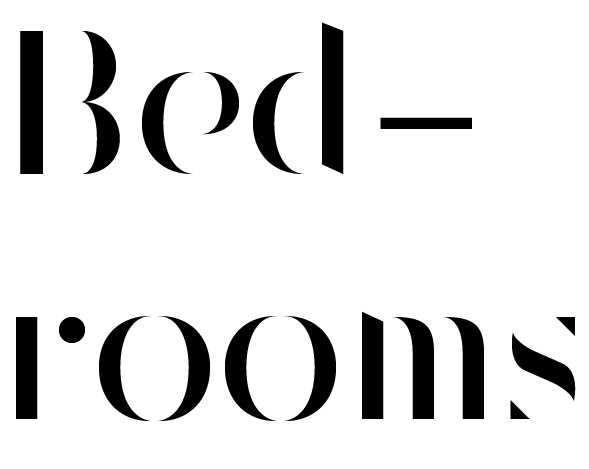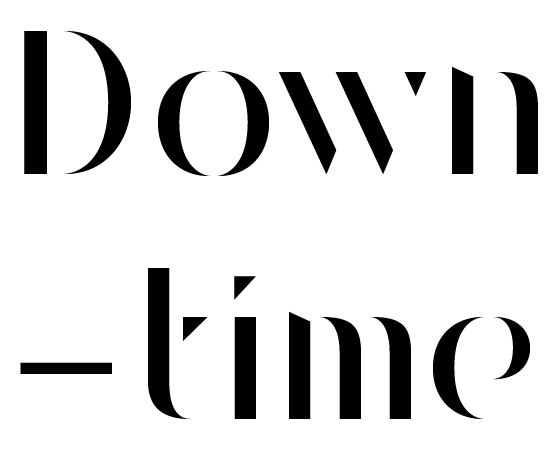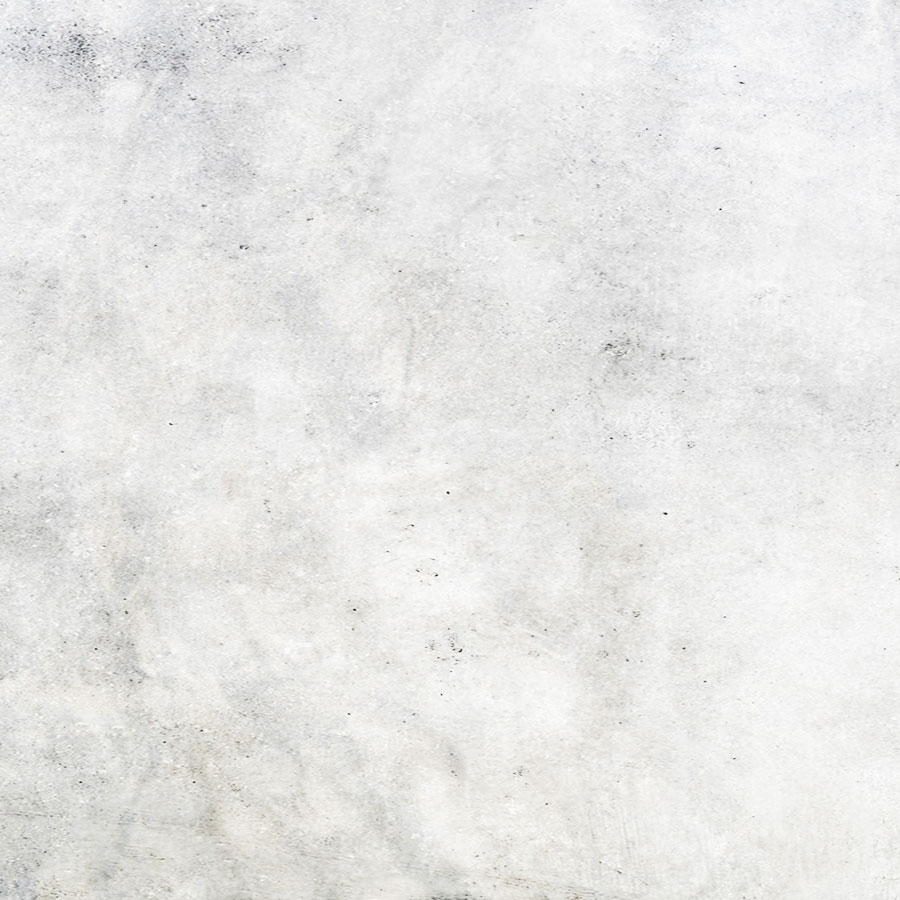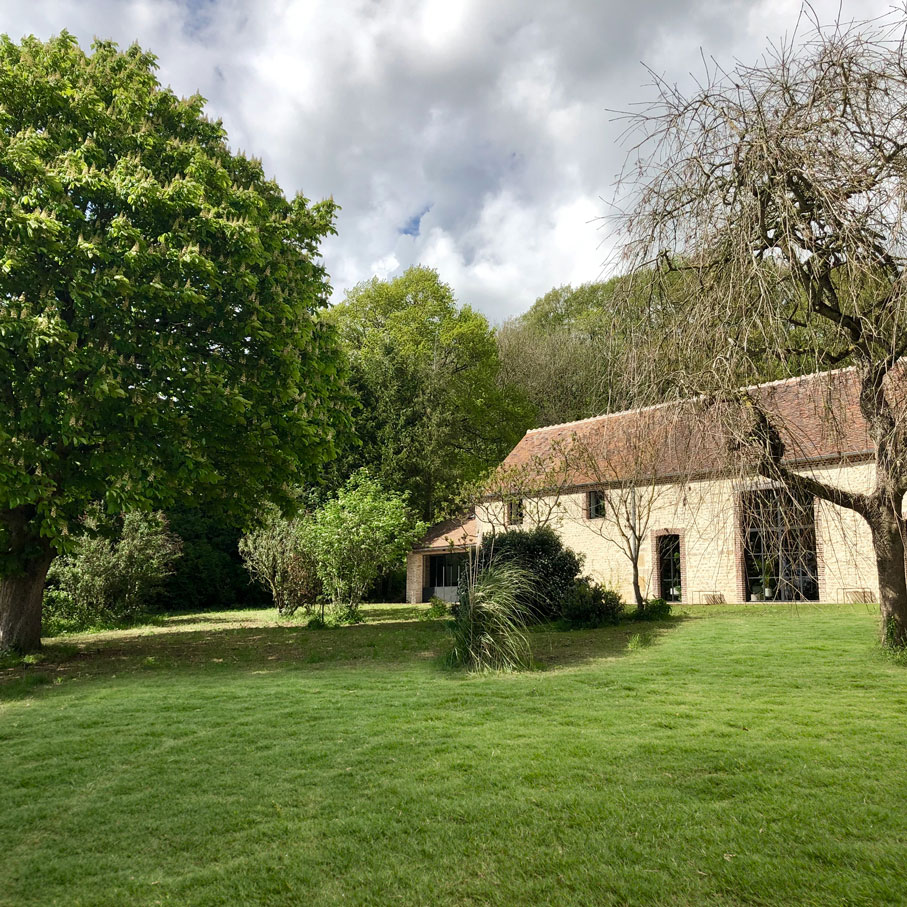 On a land of 2 hectares, a small forest, a meadow, a large landscaped garden, a beautiful terrace, a heated outdoor pool, plenty of space to sit, relax, have a coffee, read a book, or just enjoy the view of the percheron landscape.​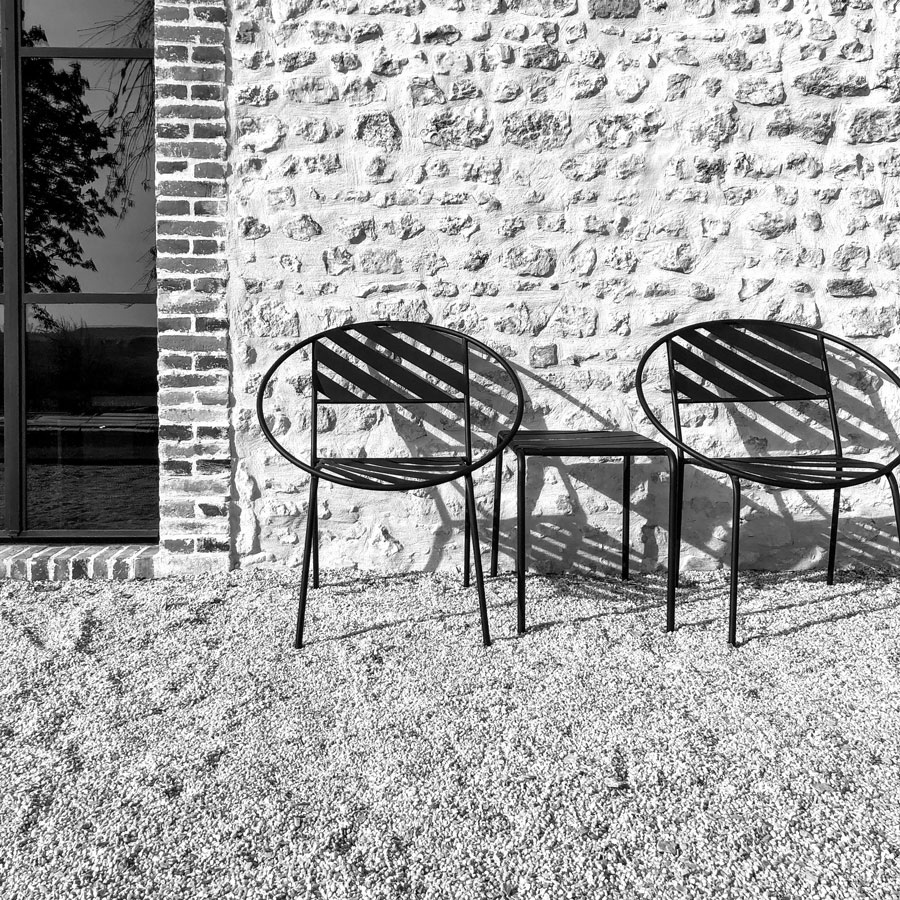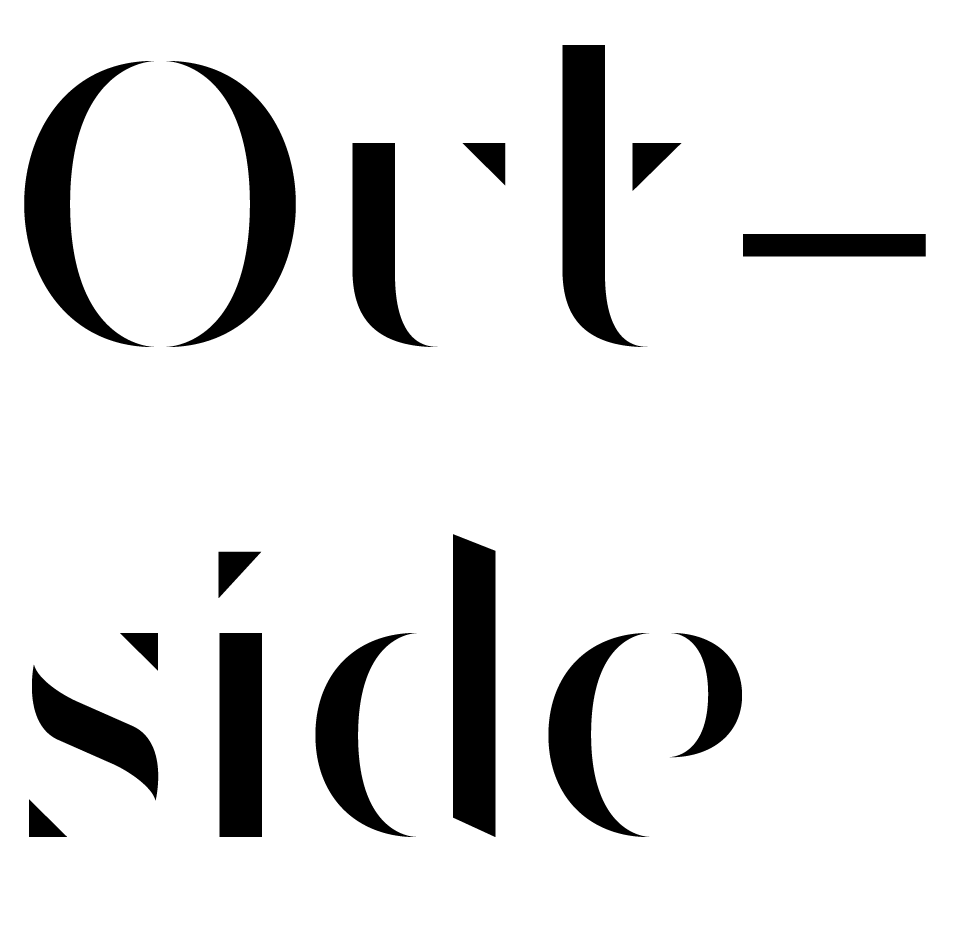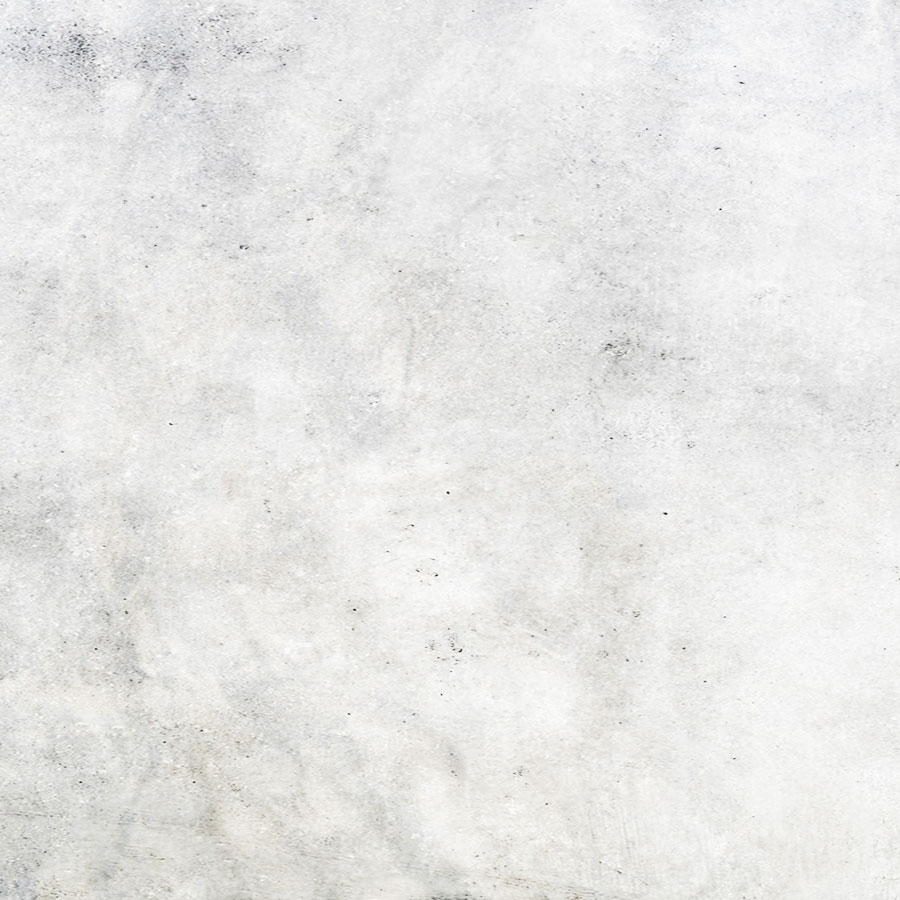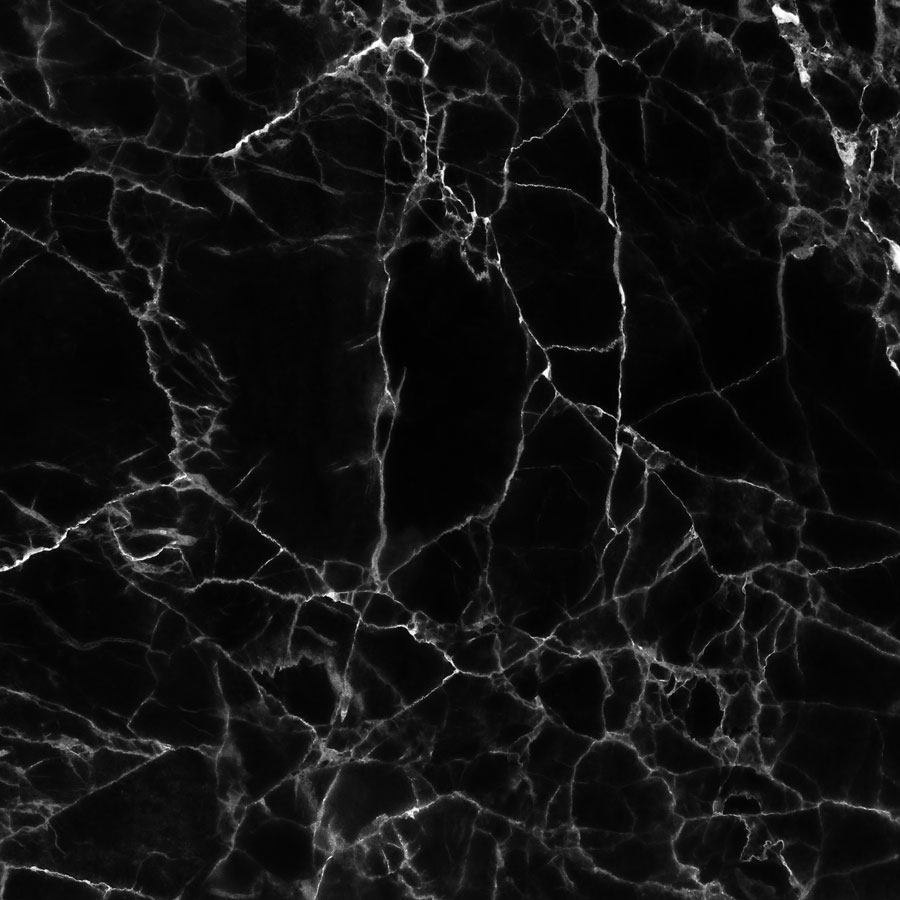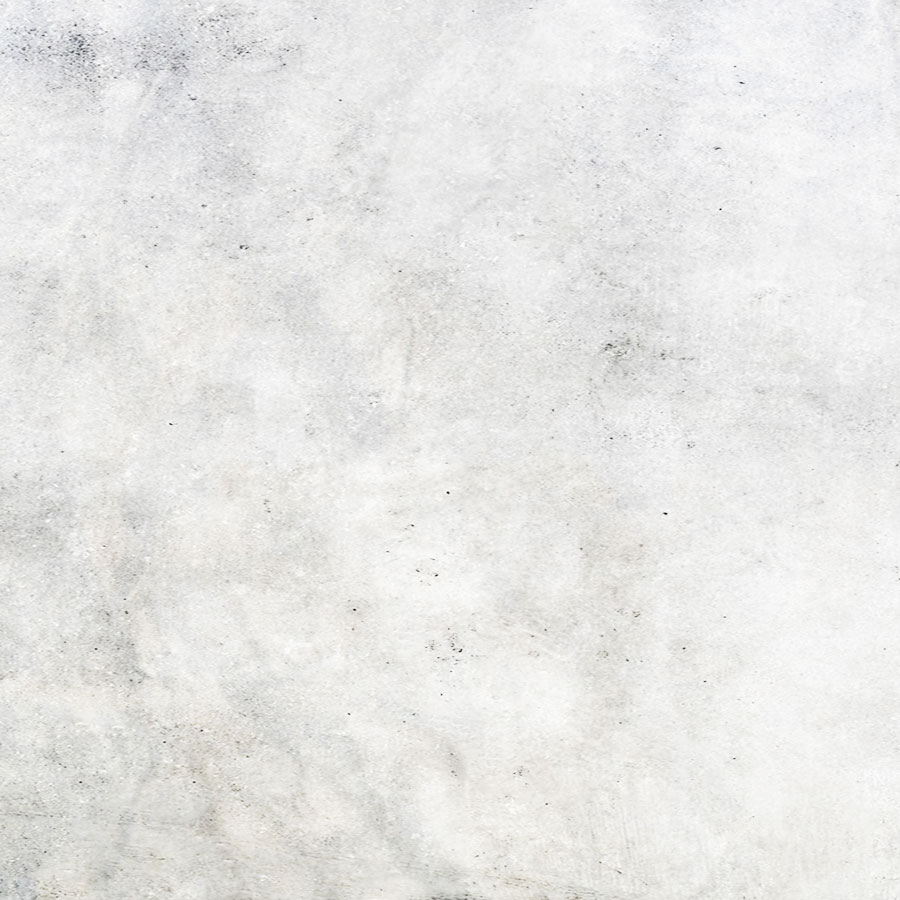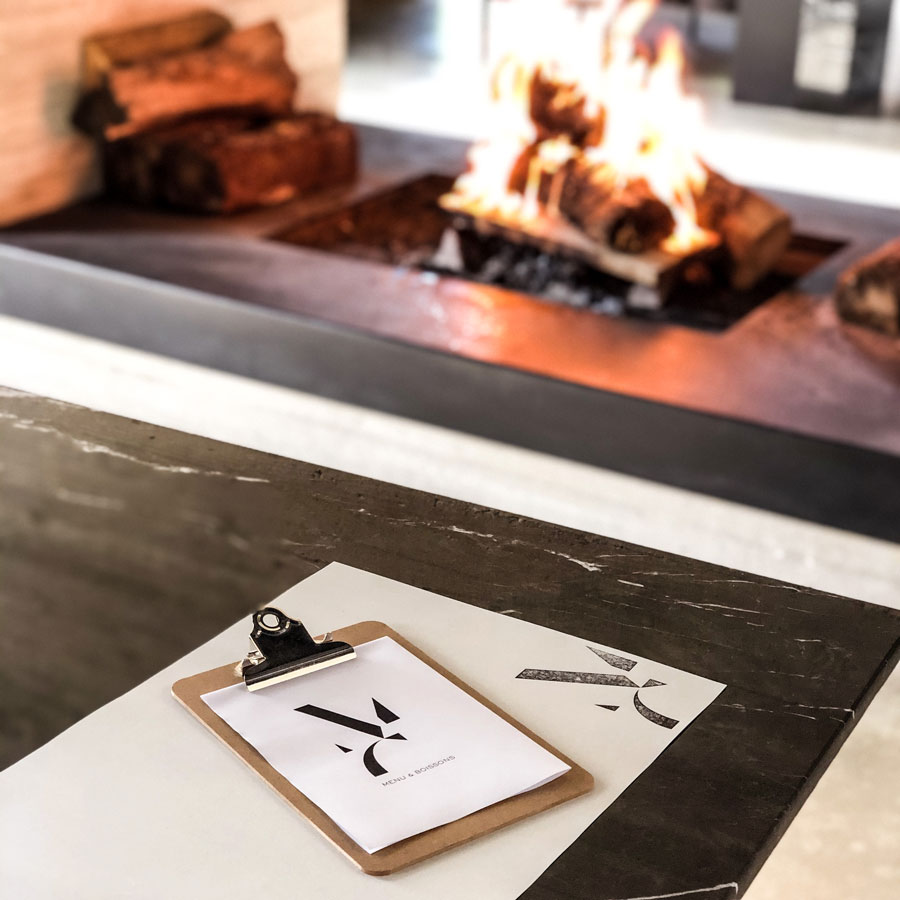 Maison Ceronne proposes a simple yet flavoursome menu, based on fresh, seasonal ingredients sourced from local farms and producers.
In high season the dining room is open for lunch and dinner every day, and throughout the rest of the year from Friday evening to Sunday evening, upon reservation.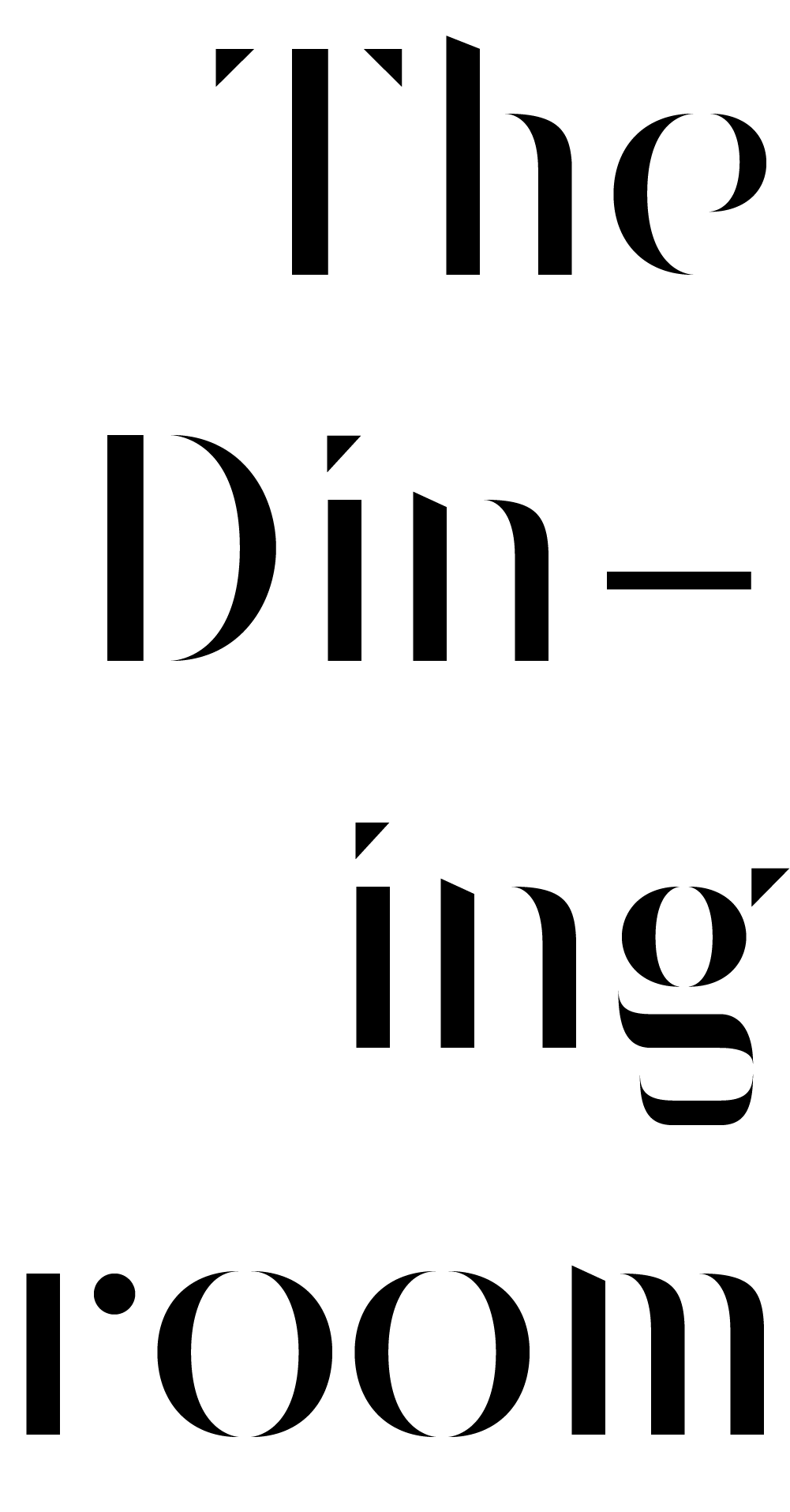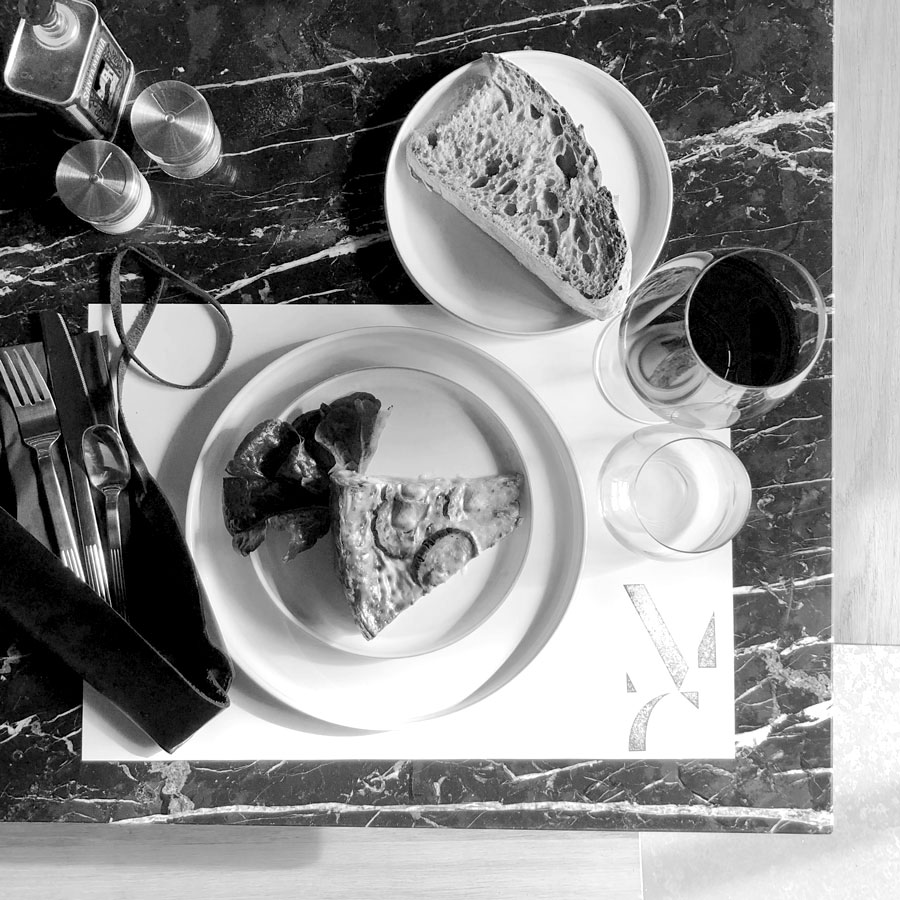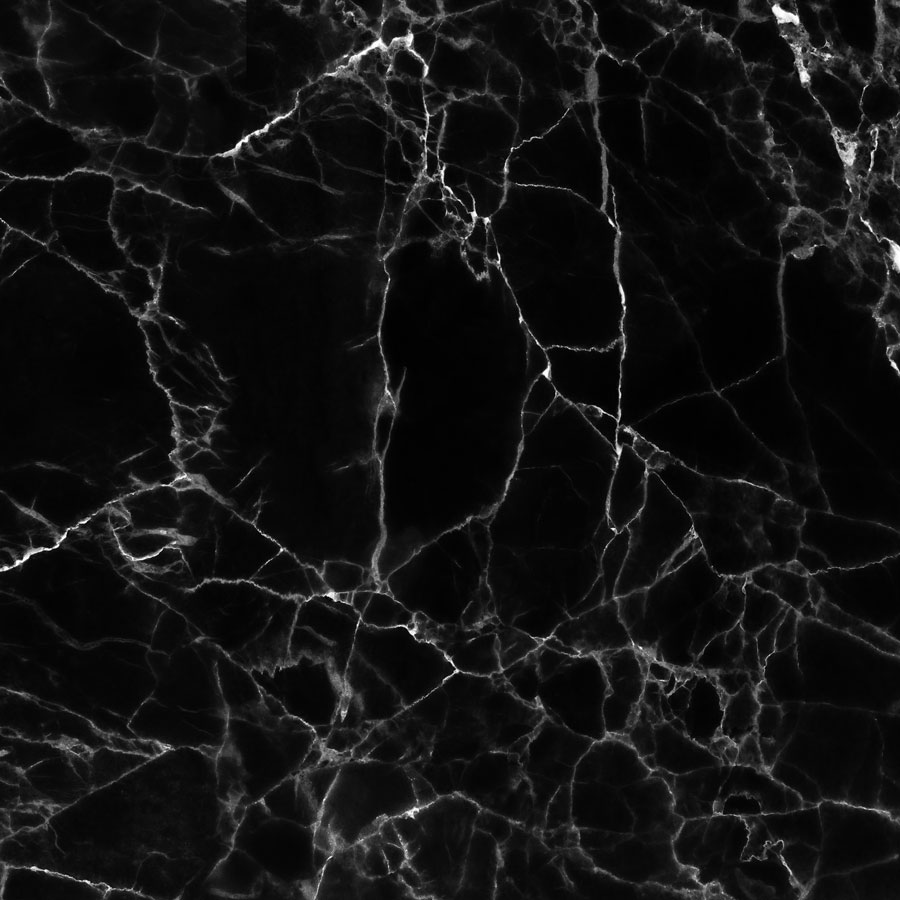 Gift a weekend at Maison Ceronne to your friends or your loved ones. Dinner options can be added to the package if desired.
We will send your guests an invitation from you.
The date of the trip can be determined later on by your guests by simply using a code.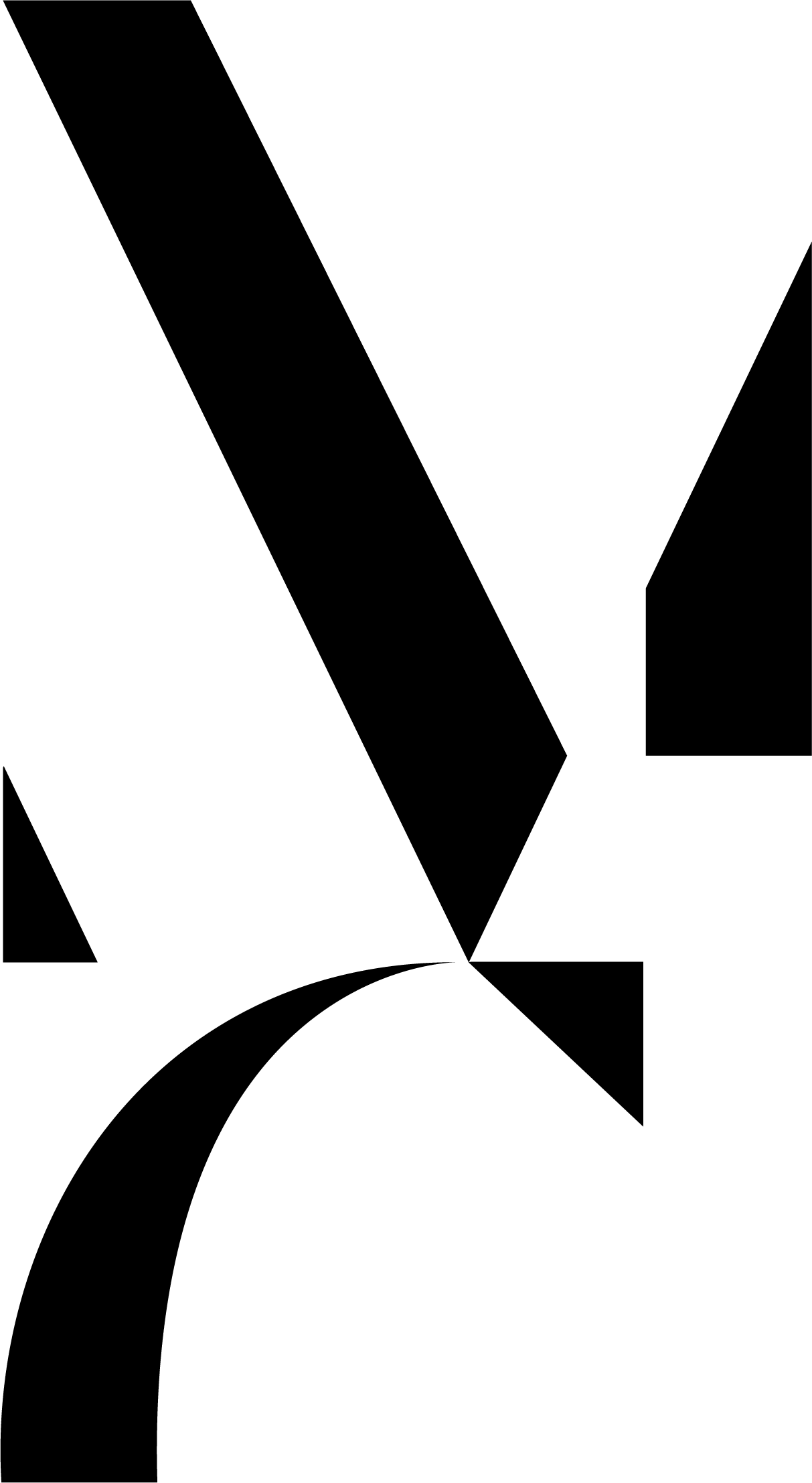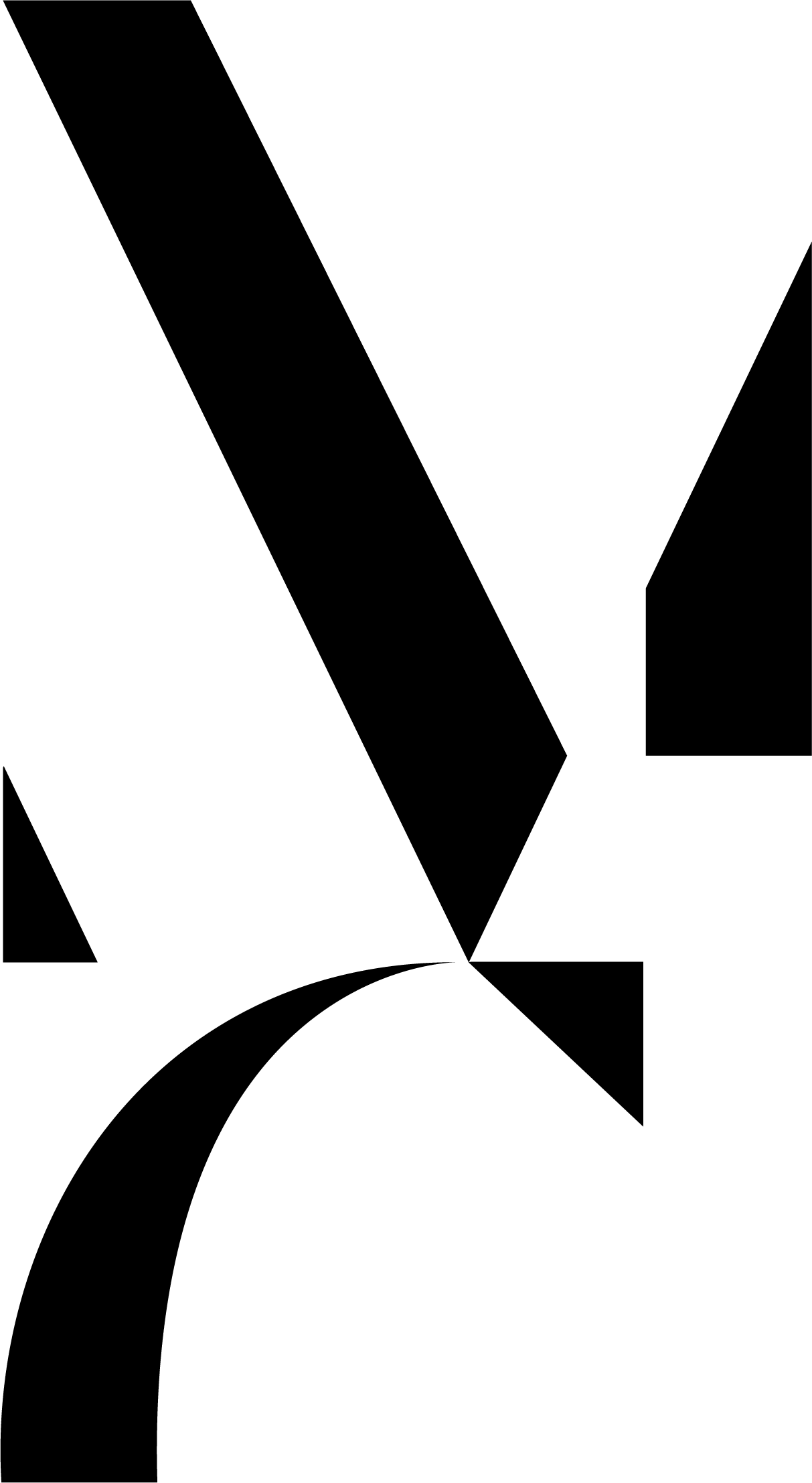 COVID-19 Information
reopening May 20th 2020
click here